Christmas Ideas for your girl friend or wife
Updated: Dec 17, 2019
Haven't gotten her gift? Here's a list of my favorite things, I guarantee that she will like something off this list. (Ladies - feel free to share this with your boyfriend or husband to help him out!)
1. Victoria's Secret "Love Spell Noir" Lotion - I fell in love with the scent "Love Spell" years ago and now Victoria Secret has released a Holiday version "Love Spell Noir". Every time I wear it, I receive a ton of compliments. It's available in store and online and currently on sale online for $5.95! If you shop in the store and show the clerk the online price, they will honor it! Trust me your lady will love it: https://www.victoriassecret.com/beauty/beauty-catalog/victoria-s-secret-noir-fragrance-lotions-1115531600
2. Bath and Body Works "Sweet Pea Lotion and Shower Gel" Set - One of my favorite scents from Bath and Body Works. It smells so good and can be worn daily or on Date Night. I recommend buying both the shower gel and lotion. Use code: 4484451000 in the store and save $10 off your purchase of $30.
3. Ka'Elegance Boutique - One of my favorite local boutiques that sales trendy, stylish clothing for ALL sizes. They are located on Church St right off the downtown square in Murfreesboro. They also carry designer accessories, jewelry, handbags and shoes. When you stop by, ask for the owner Karen, tell her you're looking for a gift for your special lady and she will make sure the gifts you buy are perfect! Be sure to tell her I sent you. ;) Address: 306 S Church St Ste B, Murfreesboro, TN 37130
4. Gift cards - Due to my love for online shopping, I've started asking for gift cards to my favorite online stores: Fashion Nova, Amazon and Macy's. If you choose this gift option give at least a $50 card. Purchase these gift cards at Walgreens or online via the stores websites.
5. Apple Air Pods - Is your boo an Apple Queen? Then gift her Apple AirPods. You can't lose with this purchase. Find them on sale at BestBuy here.
6. Lash Extensions - Lashes have become a must have for women. Why not, gift her lash extensions? They are more expensive than the beauty supply or mink lashes BUT she will not have to put them on daily of even weekly. Lash extensions last at least three weeks before a fill-in is required. I actually adore lash extensions and prefer them over strip or individual lashes. If you think she would like this gift, contact: Lashing.Artistry @lashing.artistry or L Kay Beauty @l.kaybeautybrand. I've had my lashes done by both salons and love them both!
7. Miss Dior Perfume - Every woman loves Dior. The scent is available at every major department store but you won't find it at discount department stores. Stop in your nearest Macy's fragrance department and have them wrap the fragrance for you. Remember presentation is key.
That's my favorite things list...I hope this helps you bring a smile to your lady's face and pleasurable Christmas night! :)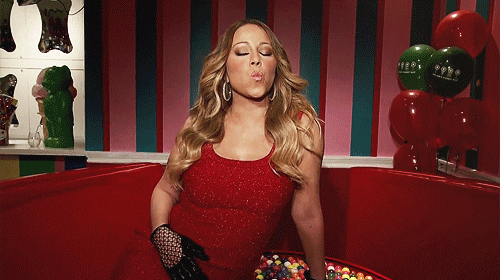 P.S. If you use a gift idea from this list, let me know! I'd love to hear that she loved her gift!